I got a commission to do a mural in this entranceway, which is a bit larger than it appears here: there are hidden walls to the sides that come around, so there is a public part of the mural and then a part only the residents and their guests will see. Or the mailman!
I am looking forward to working with that, with what gets revealed as you step into the space.
Thinking about this mural, which will be mostly a black and white line style, similar to my Wood & Water pieces, I decided to take a look at a book I have of Keith Haring's journals.
I also rewatched this video of Keith that I love because:
It shows Keith in action, painting 500 feet of wall
It shows him working with kids ("What did you call me? Mr. Haring? My name is Keith!")
It has both great music from De La Soul and funny 80s background music
It is narrated by Dennis Hopper
It shows one of the amazing things about Keith Haring: the huge number of public murals he did for free
And because of his statement right at the start of part 3:
Nothing ever is planned out first with a pencil or a grid or anything like that, whether it's a small painting or a huge mural like this, it's always done directly on the spot. And part of the idea of the whole approach is that it has to come directly out of your head, directly into your hand.

It's a really immediate and direct response which is in a way more close to an Eastern idea of art or a so-called primitive idea of art than it is to the classical Western idea of what the idea of making an artwork is.
I will probably still plan my mural ahead of time, partially because it's on someone else's property (and I am not Keith Haring), but I was still inspired by his words and will let them simmer a while and see if there is some way I can incorporate that way of working.
In Keith's Journals, there is a moment before he is diagnosed when he is writing about his mortality:
[In an interview,] George [Condo] is asked about life and art and which is more important, and George said art is more important because it is immortal. This struck a very deep note inside me. For I am quite aware of the chance that I have or will have AIDS.

The odds are very great and, in fact, the symptoms already exist. My friends are dropping like flies and I know in my heart that it is only divine intervention that has kept me alive this along…

This is why my activities and projects are so important now. To do as much as possible as quickly as possible…Work is all I have and art is more important than life…

I've been very lucky so far; luckier than many. I don't take it for granted, I assure you.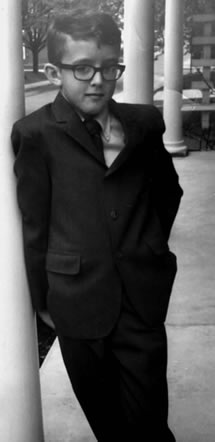 His words reminded me of the many ways in which I am lucky.
So here's to the people who inspire us and remind us not to take any of it for granted. A serious thought for this week, but a heartfelt one.